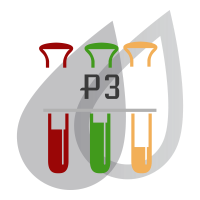 WONDERFUL DELIVERY SYSTEM
Really works!
I was skeptical at first because of the low cost when compared to other LAA products. I am here to tell you when this product is used appropriately...the RESULTS are INCREDIBLE.!
I COULDN'T BELIEVE THE RESULTS!!!
I have used them all, you name it. This is the first time I have ever seen results like this, it's AMAZING! Our patients now ASK US for P3 when they come in. I would definitely recommend P3 for your practice. Just ask for Dr. Britt or Michelle, they are awesome!